Unclutter is a handy place on your desktop for storing notes, files and pasteboard clips.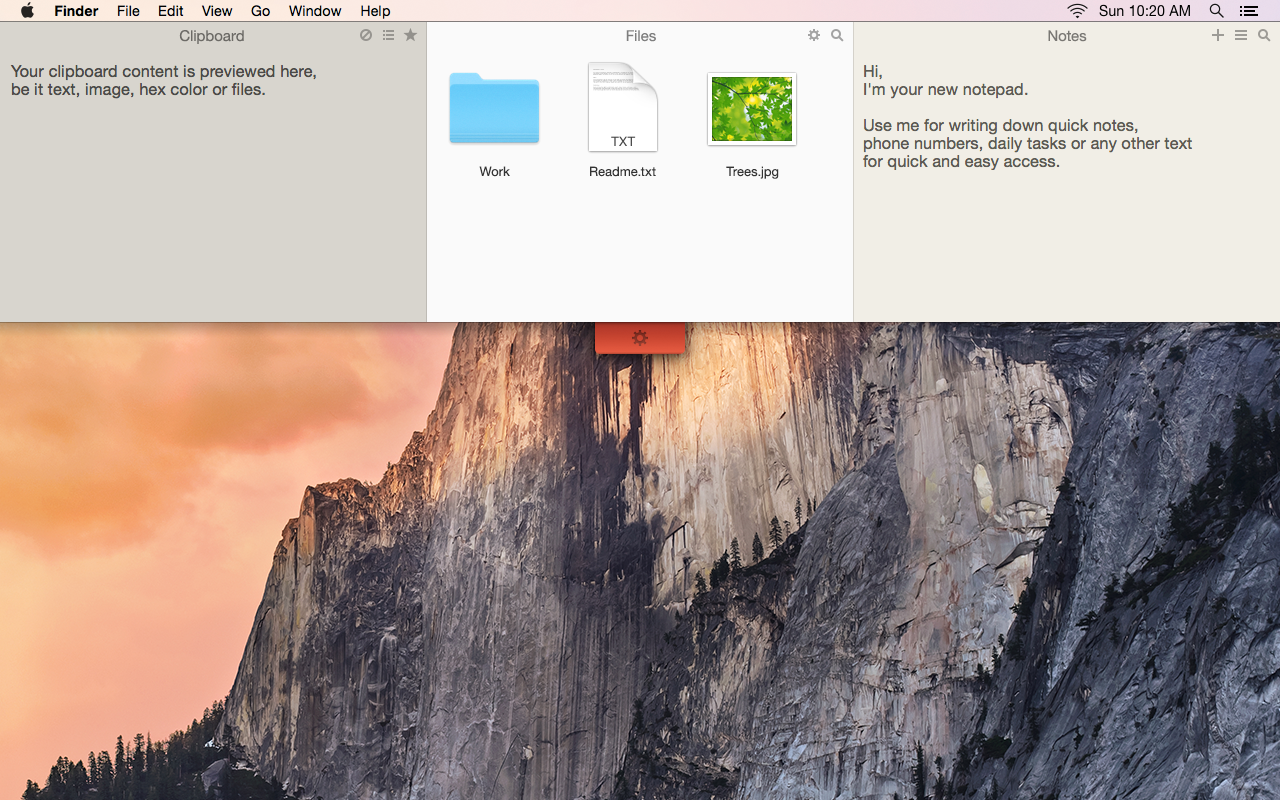 Like a drawer with three great tools (Clipboard Manager, File Storage and Quick Notes) it stays invisible, but ready to slide down anytime you need it.
To open, simply move the pointer to the very top of screen and scroll down. Drag items from other applications to the top of screen to store them in Unclutter.
Clipboard Manager
Unclutter Clipboard extends your Mac's clipboard with the history of recently copied clips. It's like a Time Machine for the clipboard.
It is simple, but has nice set of features:
Clipboard History keeps track of everything you copy into your Mac's clipboard. You can browse the list of recent clips and recall any of them.
Clipboard Favorites is a separate list where you can save chosen clips permanently for future use.
You can also preview what's currently on the system clipboard and even (!) edit the text right in-place.
Quick Notes
This is your place to jot down casual notes without launching a text editor (or another app).
You open Unclutter Notes on-the-fly with a single gesture and start typing immediately. This is perfect for writing down a phone number, address, to-do task, text snippet or whatever.
Files
Forget about creating temporary folders and misplacing your transient files. Unclutter Files is an instantly available, "go-to" place for casual storage, often used files or simply a drop-zone for dragging files between applications.
With Unclutter, you feel more comfort and make less effort when using your Mac. Besides, you get three great tools at the price of one.
Try it yourself.
— Website: http://unclutterapp.com Email: support@unclutterapp.com Facebook: https://www.facebook.com/Unclutter Twitter: https://twitter.com/Unclutterapp