Misfit, creators of fitness tracking devices and most recently sleep tracking-integrated smart light bulbs, is out today with their new workout app for the Apple Watch ahead of the new device's release tomorrow. Misfit Minute has a slick look and feel and offers Apple Watch wearers the choice between 1, 4, or 7 minute workout sessions.
Misfit describes Minute as an automated coach that "incorporates a variety of body-weight exercises and high intensity circuit training to build strength and burn calories."
Minute never presents the same workout so each session is unique, and the sessions consider different areas of the body to offer a complete workout guided right from the wrist.
Minute for Apple Watch tracks workouts over time and sends motivational messages of encouragement to keep going. An upcoming version of Misfit's iPhone app will add the ability to track activity using Misfit Minute to count toward the daily activity goal.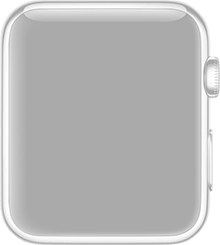 Misfit offers several wearable fitness tracking devices and apps on multiple platforms including iOS and Android, but Minute will be available exclusively for Apple Watch wearers.
Misfit Minute for Apple Watch is rolling out now on the App Store as an update to Misfit for iPhone.
FTC: We use income earning auto affiliate links. More.
---